Samen Data Delen
Concept: Erna Ruijer en Anita Vermeer
De checklist Samen Data Delen biedt houvast aan organisaties die op een verantwoorde manier data met elkaar willen delen rondom maatschappelijke vraagstukken. De checklist maakt een onderscheid tussen drie niveaus die van belang zijn bij het delen van data: organisatorisch, politiek, en data/technisch. Voor elk van deze niveaus geeft de checklist aanknopingspunten. De checklist kan gebruikt worden in een workshop die resulteert in een lijst met afspraken tussen de verschillende deelnemers.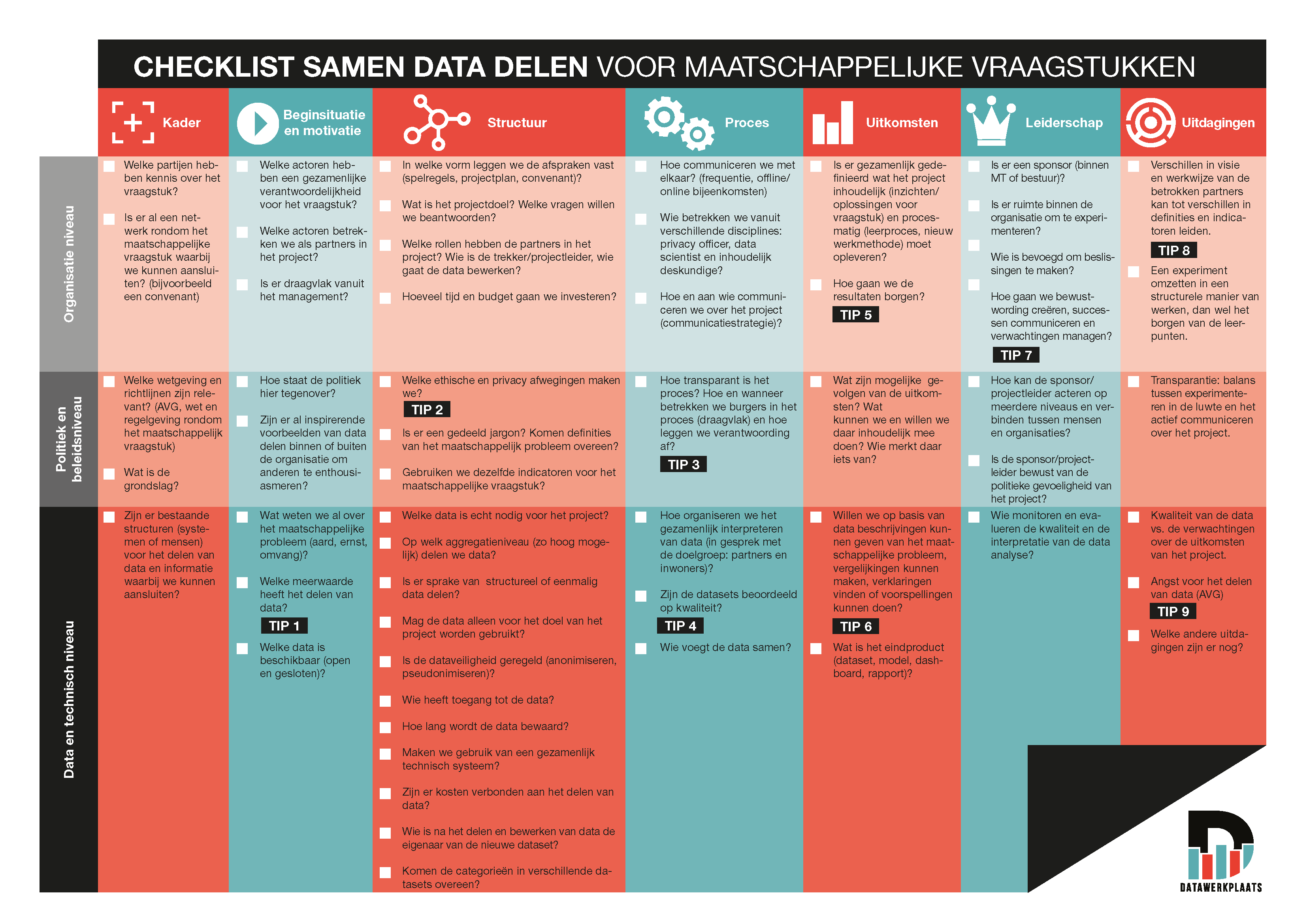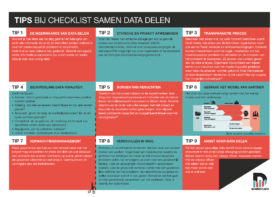 De 'Checklist Samen Data Delen' en 'Tips bij Checklist Samen Data Delen' zijn ontwikkeld door de Universiteit Utrecht en de Gemeente Gouda.
Utrecht University 2020 Checklist Samen Data Delen – Versie 1.0 februari 2020
Noch de Universiteit Utrecht, noch de Gemeente Gouda zijn aansprakelijk voor (mogelijke) schade in verband met, of voortkomend uit, het gebruik van materiaal of inhoud van de 'Checklist Samen Data Delen'.