News
Cooperation between Utrecht Data School and University of Helsinki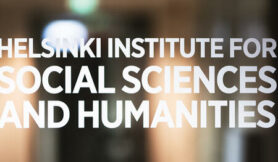 Mirko's research interest revolves around datafication of citizens, government organisations and democracy. While the emerging field of critical data studies has been widely dominated by US American perspectives which often do not connect well to the empirical realities of countries in the European Union. Developing the Utrecht Data School at Utrecht University, Mirko has built a track-record of societally engaged research for inquiring datafication and algorithmization at government organisation in the Netherlands. This research approach resonates well with research initiatives at HSSH and their societal stakeholders. The three-year visiting professorship provides the opportunity to identify common ground between the different case studies from Finland and the Netherlands in order to develop general findings and conclusions for a much-needed conceptualisation of the digital society. Public values, democratic institutions, the role of the welfare state, and technology regulation are relevant aspects to consider for situating datafication within a European perspective.
"The focus of HSSH on exploring novel research methods, their efforts in developing interdisciplinary and socially engaged research are impressive. I am excited about the opportunity to work with them and to develop joint research projects with our two universities."

Mirko Tobias Schäfer
Together with the Utrecht Data School, Mirko has developed a distinct method to investigate practices of datafication. The Utrecht Data School is a teaching and research platform at Utrecht University. Cooperating closely with societal partners their research revolves around responsible AI, and public debates on social media platforms. Their teaching focuses on data ethics, and the use of digital methods for researching culture. The visiting professorship allows for a workshop series where these formats are introduced to participants, and used.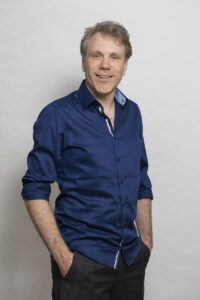 "Mirko's nuanced, hands-on approach to the dilemmas and opportunities of datafication and algorithmisation in diverse institutional contexts is path-breaking and inspiring. We look forward to the cooperation and are sure will learn many useful lessons"

Risto Kunelius, director of the Helsinki Institute of Social sciences and Humanities