News
The impact of COVID-19 on the operation processes of Utrecht Data School (DEDA)
It is fair to state that COVID-19 has caused a shock-wave across society and also affected our way of working. Due to the measures such as lock-downs, sudden decisions about digital solutions had to be enforced to facilitate remote working, reduce costs in response to uncertain times and shift engagement from physical to virtual. Digital transformation may have been one of the most discussed global business trends before COVID-19 but this pandemic interrupted these conversations and pushed organisations and their leaders into actually transforming instead of only talking about digital transformations. Digital transformation offers an opportunity to reinvent a business and learn more about the new threats and opportunities. It's not a matter of "if" but rather a matter of when and how organisations, universities and businesses will transform to survive and prosper in the digital age we are currently living in.
About DEDA
In this blog, we will be reviewing the impact of this pandemic on the operating model of Utrecht Data School (hereafter: UDS) with a main focus on the Data Ethics Decision Aid (hereafter: DEDA) services. The DEDA is a dialogical framework for ethical inquiry of AI and data projects. It detects and addresses possible risks and ethical pitfalls of a concrete case. This is done through a DEDA workshop during which the DEDA tool is used to brainstorm, review and discuss data projects. For this workshop a poster is used (see figure 1), on which all ethical aspects that may be relevant for a data project are portrayed and discussed. Before COVID-19, the DEDA workshops were held through physical meetings in various groups sizes that could go up to 25 participants.
Times of uncertainty
Many organisations around the world had to reduce or temporarily even stop certain activities in order to accommodate for the COVID-19 measures. This demonstrated how underutilized digital technologies really are, but on the bright side many organisations showed incredible adaptability to shift towards a more digital way of working. In the weeks prior to the first lockdown, in March 2020, the UDS team developed three scenarios for future DEDA activities in light of the pandemic. The first was that the pandemic and concurrent lockdown would soon be over and normal activities could continue. The second was that UDS would go into 'hibernation' for as long as the pandemic would last and would stop all activities. The third and final scenario entailed a complete overhaul to working 100% remote through digital means. The last scenario was the one put into practice, and the leadership of UDS jointly with their team explored ways of working by using digital technologies. That was when DEDA Remote was born. Continuing with the on-site DEDA workshops with the 1.5 meter rule could have been an option, but due to the uncertainty of the COVID-19 measures the UDS decided to opt for sustainable solutions in digital technologies.
DEDA Remote
The operating model of DEDA was quickly (in less than 2 months) transformed into a new one, one that was specially developed to be used online, remotely by a group through MS Teams (or Zoom / Skype). It replaced the original DEDA poster, which was a step-by-step toolkit to facilitate an interactive session. The DEDA Remote is an interactive PDF with the same ethical questions as the original DEDA poster. The questions did not have to change drastically, but the visualisation of the whole document had to undergo some "cosmetic surgery". The UDS team also had to adapt their way of working, hosting the DEDA workshops online was difficult at some points. Technical issues occurred from both sides (external participants and UDS employees), the participants were less interactive, groups had to be smaller and it also took some time to get used to discussing certain themes such as bias in data and transparency of your data project, without being able to detect non-verbal communication such as micro expressions or body posture.
Unlocking potentials
With the DEDA Remote new potentials were unlocked. Although the participating groups had to be smaller, due to remote working, less time was wasted on commuting to the participating organisations which created more time to conduct more workshops. It also became possible to do multiple workshops a day with organisations throughout the Netherlands, or other countries. The possibility to expand the business to other countries was never brought up before, but by identifying and capitalizing the main advantage of remote working the UDS expanded their opportunities for workshops. This also meant that the perspective changed from regional or national to international, and a "global" one; before that the main focus were Dutch government data projects.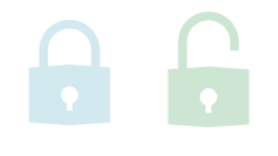 The quick shift to DEDA Remote and also towards a new digital strategy for DEDA was possible due to the UDS's holacratic structure. The UDS works with a method of decentralized management through self-organizing teams. The teams know their projects, their external partners and which way of working suits their projects best. The key to the success of the UDS team considering DEDA (and other activities and projects) was that they responded quickly to the COVID-19 crisis and that they were flexible and agile to change their operational process and adapt new ways of working. The new aim of the UDS is to be flexible and responsive to new trends and societal developments especially after the fast-changing situations due to COVID-19. This was realized by reshaping the operation models.
Capabilities
In the last few months DEDA Remote has been used and reviewed many times. The UDS team realized that keeping the core business functions running as they should was essential but a new business model with a focus on innovation was necessary. The flexibility of the UDS in adapting change was a key factor. But UDS is not there yet, they still have to integrate all teaching and research activities and optimize how data issues are related to those activities. The UDS still has unlocked potentials such as using data analytics to conduct a research on the results of all the workshops.
Lessons Learnt
To sum up the steps UDS had to take to survive the COVID-19 crisis:
Identify the digital threat and opportunities
By anticipating what effect the pandemic could have on society, threats and opportunities are identified. The UDS was successful because they turned the new way of working "remote working" into its advantage.

What are the "digital" advantages that already exist
There is no need to develop new tools, there are plenty applications already existing and ready to use. Recognizing them and incorporating them into the operational processes can create easy solutions and new opportunities, such as demonstrated by the DEDA Remote project.

How to use the digital advantages and create a new value chain
The key is not only to find ways to survive, but finding ways to grow. DEDA has new potential by expanding the workshops to new participants that can only happen online due to distance and time management.

Develop your leadership and culture to make the transformation happen
Having the right leadership that steers the wheel in such transformations is essential. UDS showed that a hierarchical structure is not always necessary to achieve successful changes and growth.
Instead of laying off some of their employees to mitigate the pandemic disruption, UDS decided to be optimistic and turn the disruption in to its advantage, resulting in a team that is still growing!